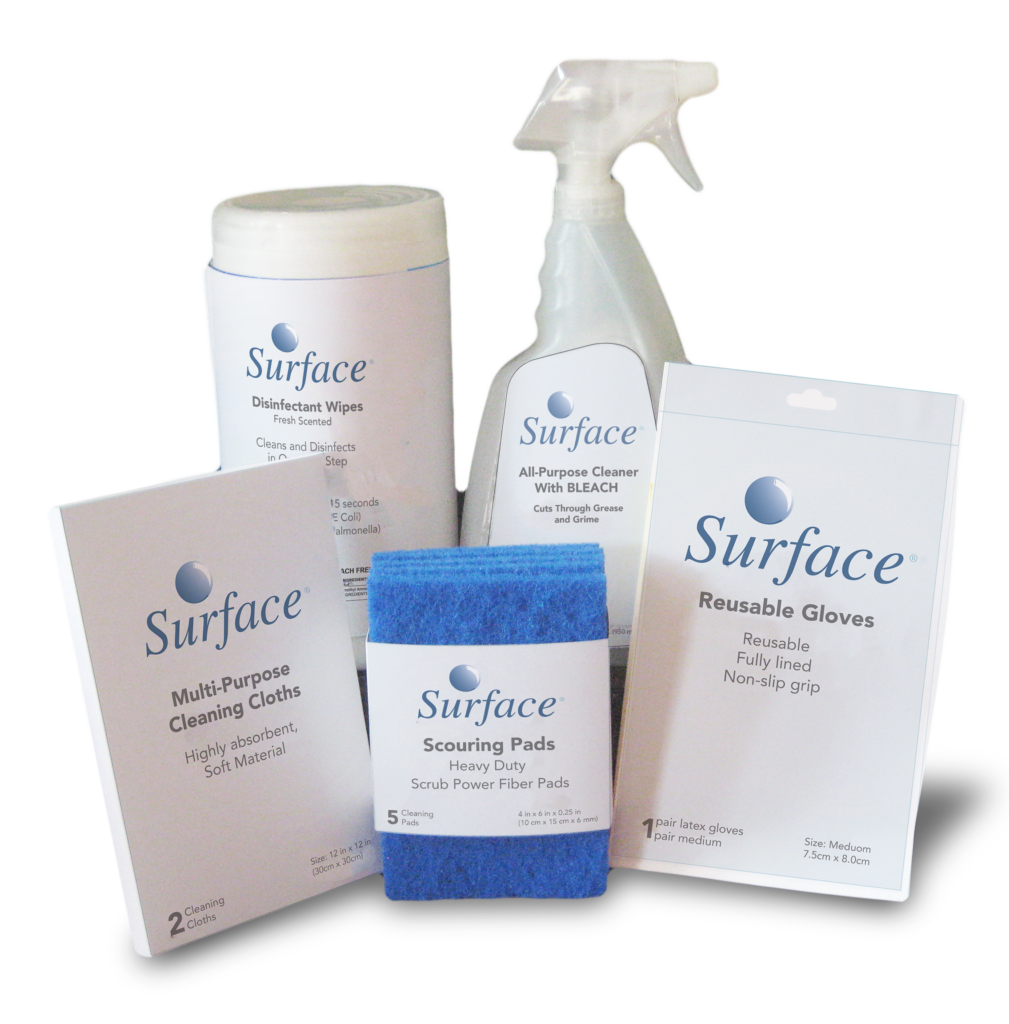 Surface is a group of package designs consisting of six cleaning supply products. The packaging is for cleaning cloths, disinfecting wipes, reusable gloves, scouring pads, all purpose cleaner, and a toilet brush.
The colors used throughout the packaging are different shades of blue. The shades of blue are meant to signify the feeling of cleanliness. The shapes are primarily round such as the bubble and lettering for the logo. The edges on some of the packaging is also rounded to help push this idea.
The serif font is what is used in the logo for the word Surface. This is to help it to connect with all the rounded curving shapes used throughout the packaging. The sans serif is what is used primarily in the text that is giving important information such as the directions and caution warnings.